Galanthus is a queer space fantasy comic about Farah, a kind and idealistic human girl who is hired as a tech assistant on a smuggling ship after she accidentally stows away on it. As the fabric of the universe is beginning to unravel, the ship's crew is sent to retrieve an ancient and unimaginably powerful artifact, and they aren't the only ones who want it. Along the way, Farah must decide – is the future worth fighting for?

The pages below are selections; the comic is ongoing and can be found here.
2015 to present.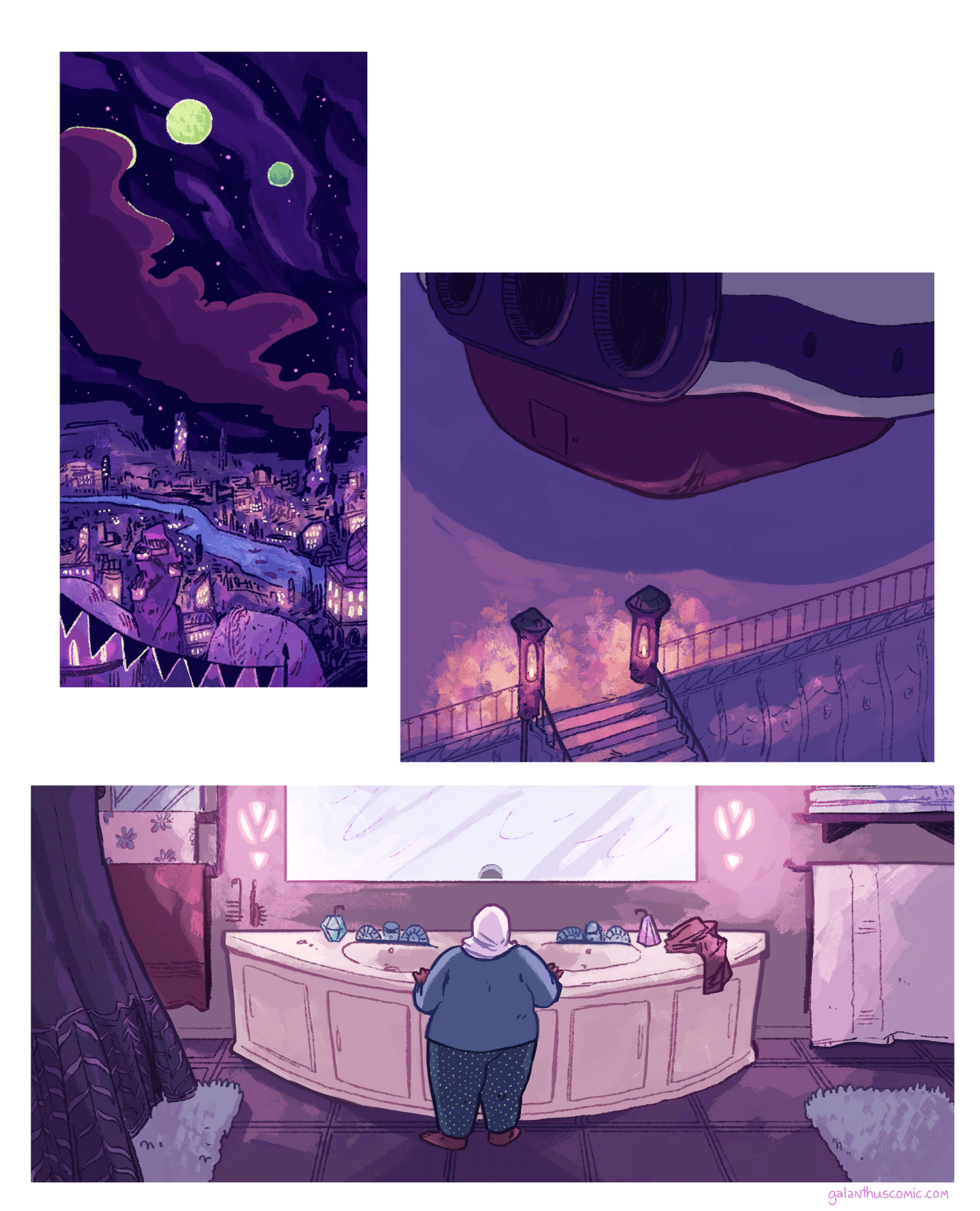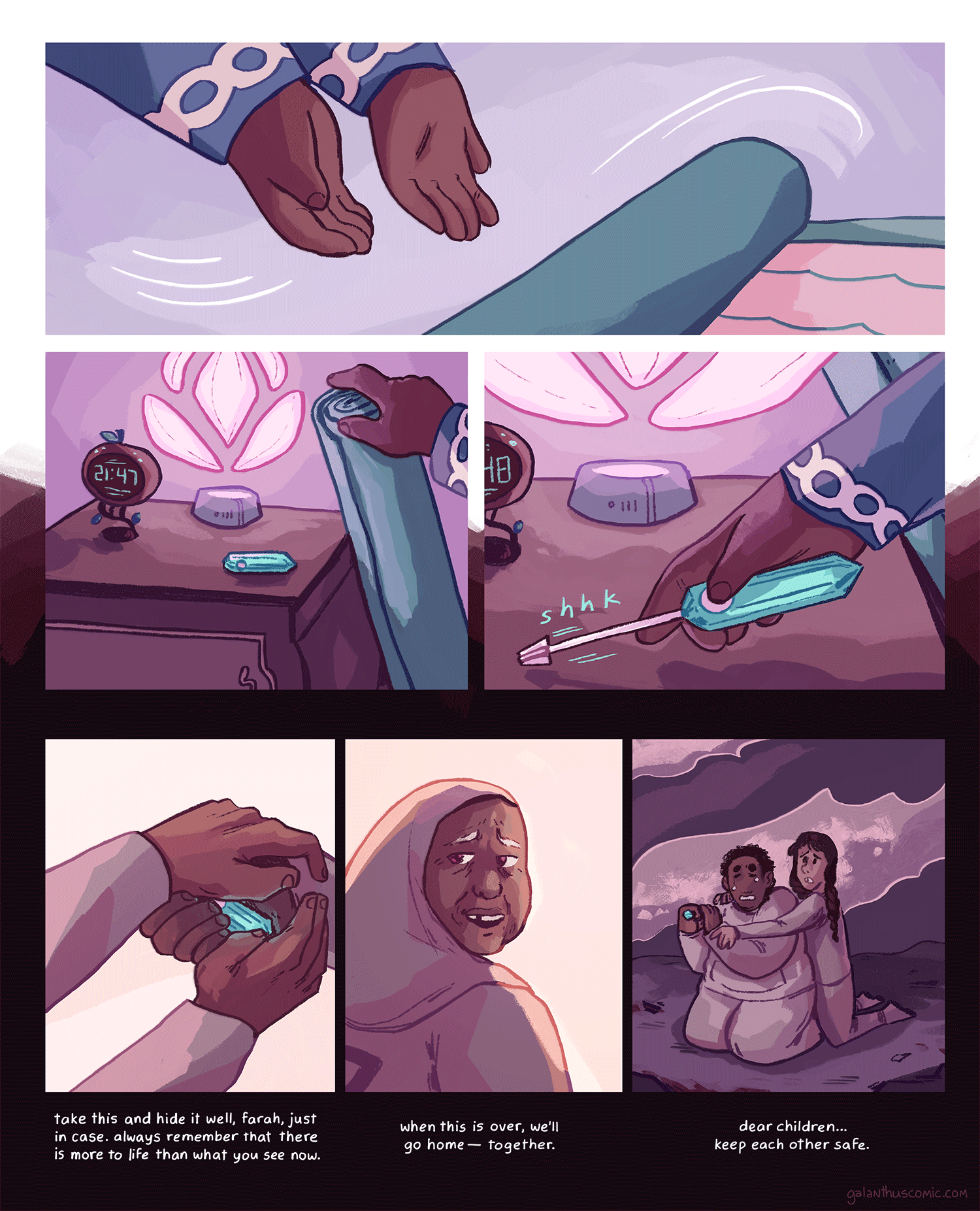 All works are © Ashanti Fortson.