Heritage
An excerpt from a 14-page comic about a young Mexican-American woman hiking up the mountains of Tepoztlán with two New Age spiritualists, in search of a cultural connection she's never been able to find.

This comic is part of the comic anthology The Sun and the Wayward Wind.
2017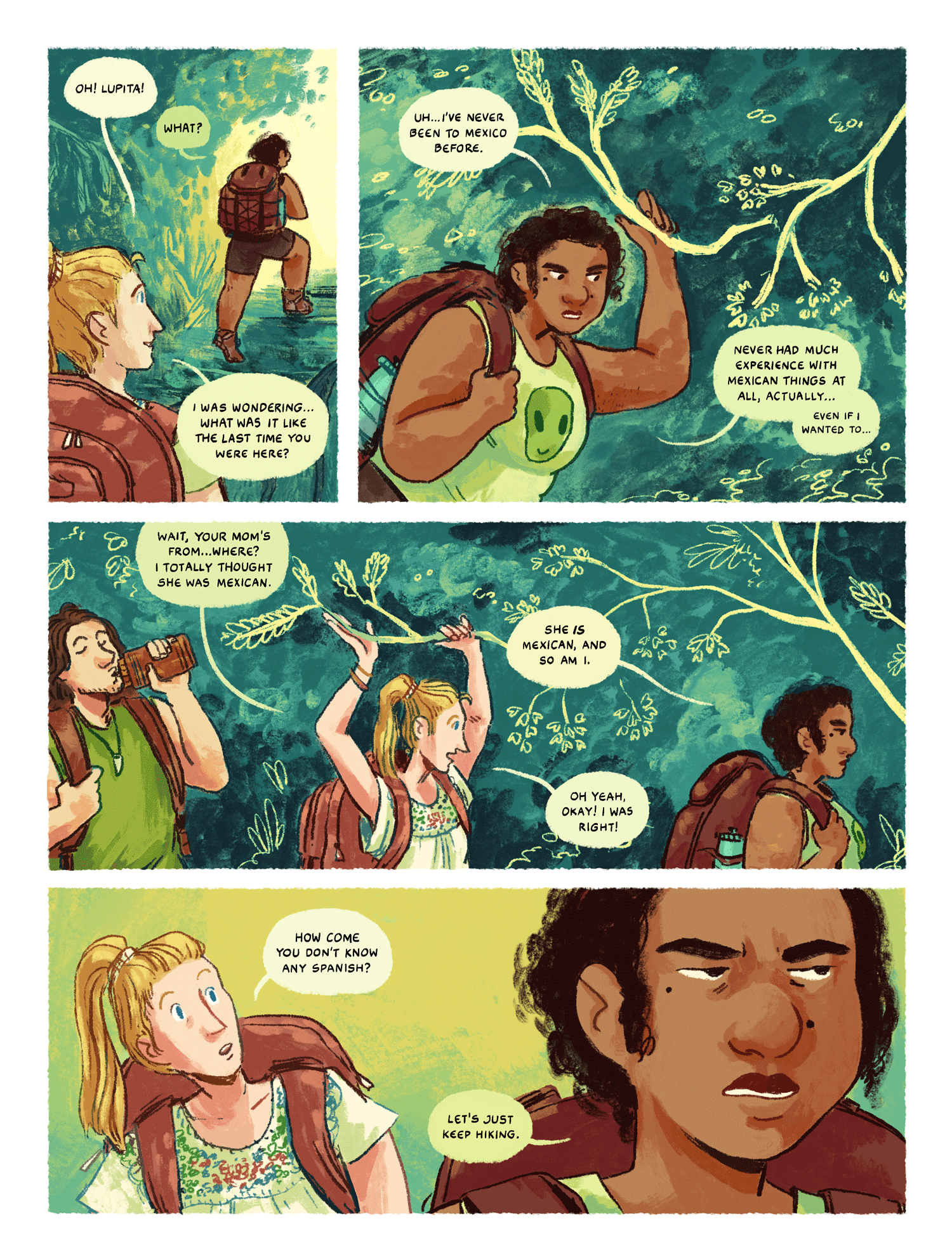 All works are © Ashanti Fortson.